Introduction of our product
WEB-3D image processing service
This service is provided to a suitcase maker, applying our WEB-3D image processing software.

This service aims sales increase of products sold on the Internet.
All products are in the coverage of this service.
The suit cases the maker sale have changeable front design sheets inserted inside its transparent parts.
The design sheet change is possible to operate on the web. Users can see their appearance on the web with 3D images.

※This software runs only on Windows device.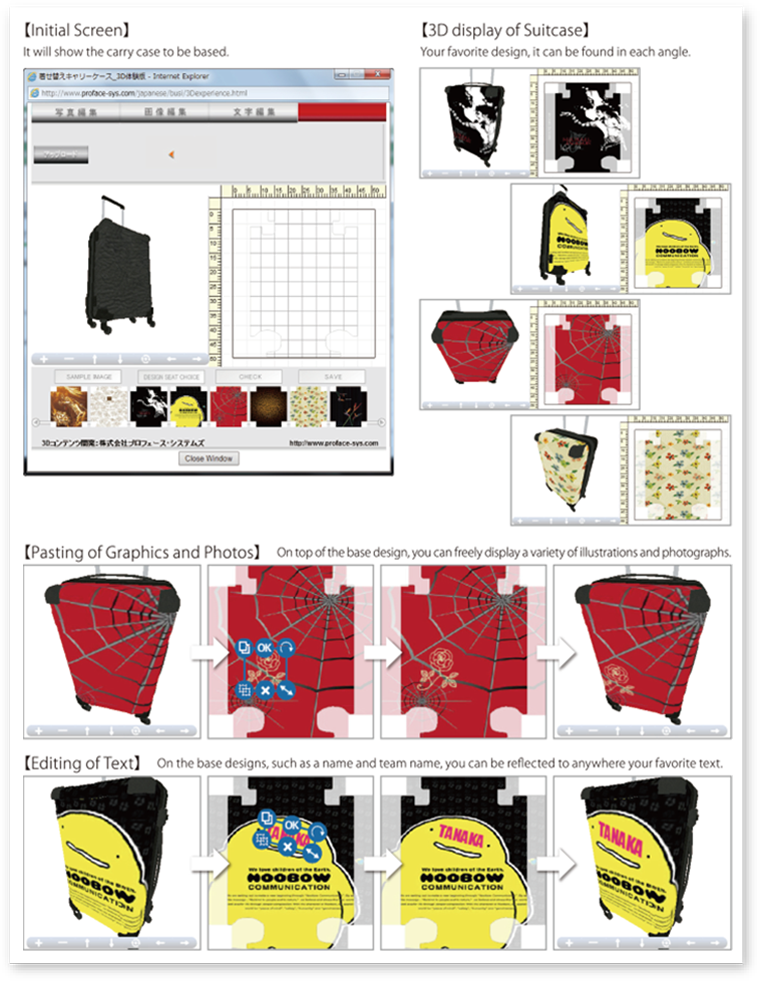 ※ Adobe Flash Player is required to try demonstration page. Download here.
※ The demonstration page may stop its service without notification
Click here to download product details