Staff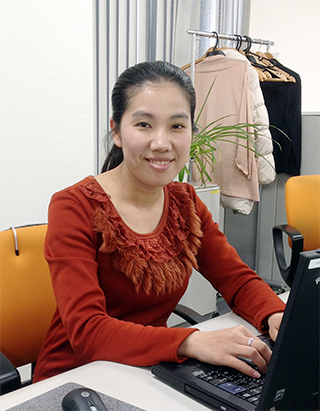 Reiki Chin
 I came from China to study in Japan and majored business economics in Master degree. I entered to our company by chance. Now, I am in charge of sales and sales support. I was surprised that the employees are full of aspire, while we are still a small company.
 The company's development project, our original package software, could not have been developed by us if our company was just normal software development company. Regardless of the size of our company, our highly motivated employees succeeded in the development. That realized diversified business and stabilized the direction of our company. Some of employees suggested the development of original product on a volunteer, seeing current unpredictable conditions such as big earthquake or Lehman's fall.
 I sometimes feel culture gaps between Japan and China. But, it is natural that opinions are different each other due to different working custom between Japan and China. I always see things from customer point of view, and contact them with an attitude as a representative of our company. My company policy is to respect each employee's strong point and believe his/her ability. But also, we know that we should take a responsibility when we are trusted.
 I try to keep relaxed time spent with my family and friends in holiday and after working time. Thanking to kind colleagues for me, a mother having small children, I go home without overtime. I am quite satisfied with the balance of my life and work. My dreams are to grow my company to bigger size and to live together with my children in Japan, who are now in China. I believe to achieve my those dreams.
---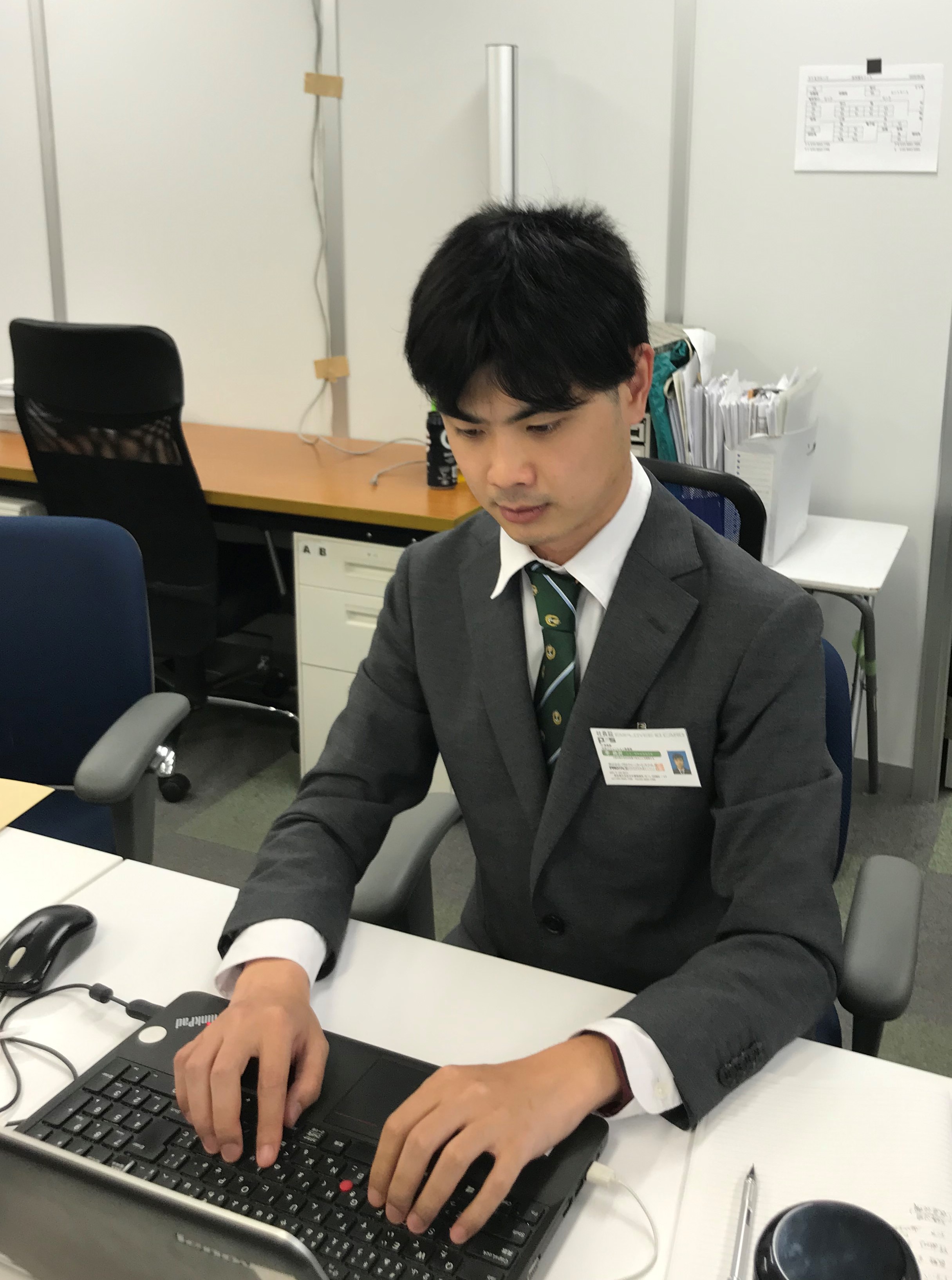 Shoutaku Ri
 My name is Shoutaku Ri, an employee of the Public Solution Division. I am mainly engaged in development and maintenance work.
 I'm from Sichuan Province, China and was graduated from Southwest Petroleum University in 2011, majoring in oil and gas storage and transportation, and have been working in a construction design company for about four years. As an SE, I have worked with AUTOCAD to manage servers for 3D software (SP3D, PDMS, PDS).
 I also have knowledge in areas such as front-end screen design, data analysis, data crawling and algorithm tuning, as well as industries such as petroleum, medical and real estate.
 I am also a PG in the project and performing development (in C, JAVA, PYTHON, etc.). I use Oracle 11g and PostgreSQL as a database. I have been working in the Middle East for about 2 years, learning the flow and concept of international construction design.
 In order to search for my own potential, I graduated in 2019 with a master's degree in process management (IPMP-C compliant) from the University of Chinese Academy of Sciences, and since coming to Japan, I have gained experience from outline design, research and analysis to document preparation (QA, specifications and procedures, etc.) and comprehensive testing.
 I studied Japanese at university and am currently working on a commissioned project within the company, and am deepening my understanding of everyday conversation through reading, writing, and listening to the conversation with clients.
 With an open mind and an emphasis on teamwork, let's work together to build the next generation of AI society.
---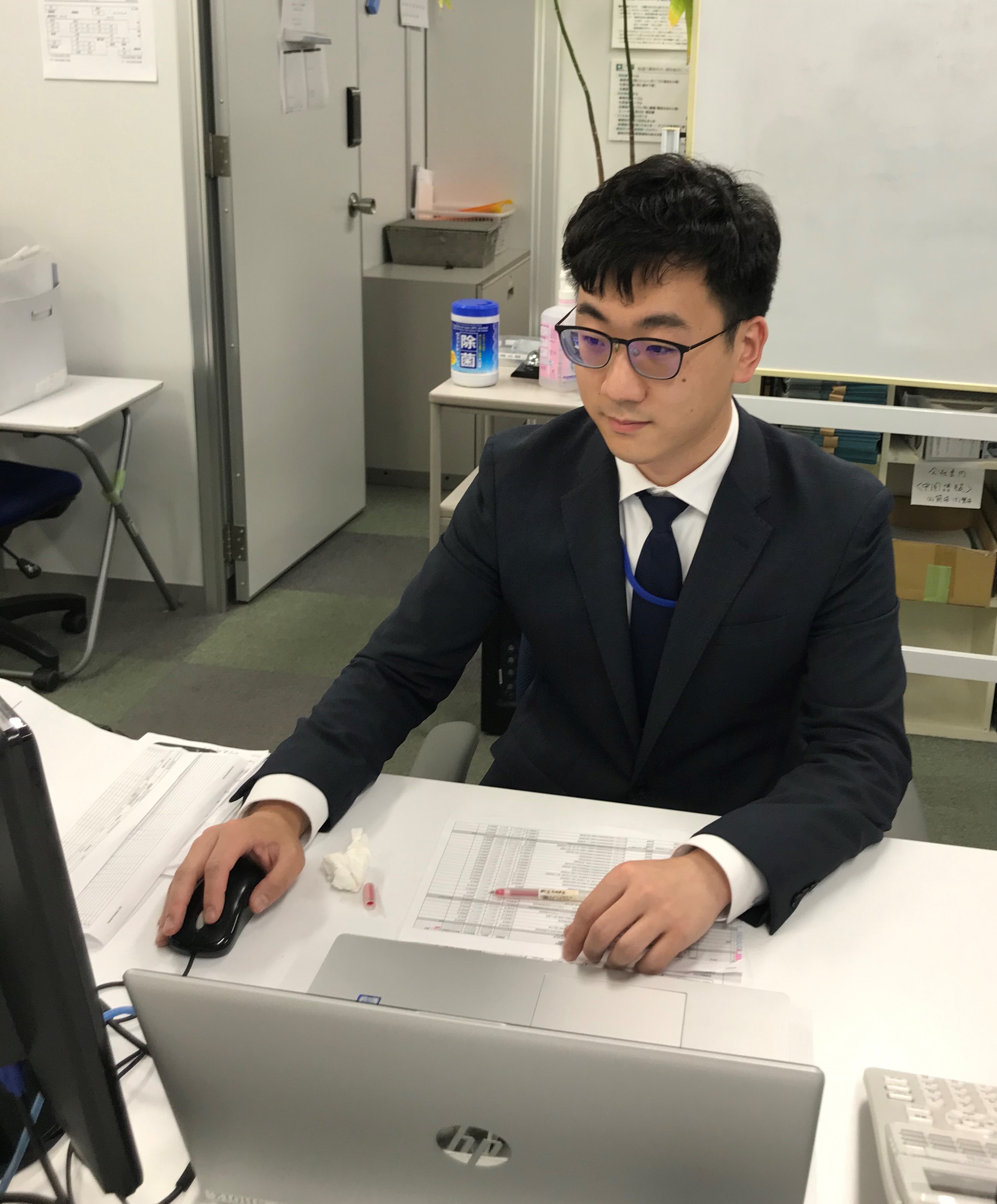 XIN YOU
 I am from Liaoning Province, China, and I came to Japan in 2016. I majored in AI systems while studying in Japan After graduating in April 2020, I decided to become a programmer at our company because I wanted to adapt to life in Japan and learn development skills.
 After I received the job offer, I participated in the company's bowling tournament. I get along well with my colleagues. I like the atmosphere. As soon as I joined the company, I dealt with projects and built and modified the development environment. Since I had long experience, I had a broad and shallow knowledge of IT, but my development skills are still not good enough, so I am learning every day. I'm trying to combine the knowledge I've learned with my actual work and get used to the work environment. If anyone has IT skills and is still hesitant about finding a job in Japan, I would recommend our company.
 I will give 100% effort regardless of the size of the project. The languages I have studied are Python, Java, HTML, CSS and JavaScript. I have used Oracle and PostgreSQL for databases. I have experience with Bootstrap and jQuery for frameworks. My personal goal is to improve my skills, for example, by obtaining a certification in information processing. I would like to remember to keep improving my skills.
---