Staff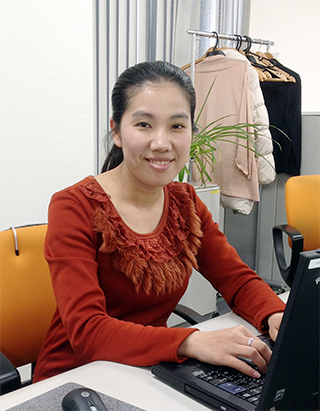 Reiki Chin
 I came from China to study in Japan and majored business economics in Master degree. I entered to our company by chance. Now, I am in charge of sales and sales support. I was surprised that the employees are full of aspire, while we are still a small company.
 The company's development project, our original package software, could not have been developed by us if our company was just normal software development company. Regardless of the size of our company, our highly motivated employees succeeded in the development. That realized diversified business and stabilized the direction of our company. Some of employees suggested the development of original product on a volunteer, seeing current unpredictable conditions such as big earthquake or Lehman's fall.
 I sometimes feel culture gaps between Japan and China. But, it is natural that opinions are different each other due to different working custom between Japan and China. I always see things from customer point of view, and contact them with an attitude as a representative of our company. My company policy is to respect each employee's strong point and believe his/her ability. But also, we know that we should take a responsibility when we are trusted.
 I try to keep relaxed time spent with my family and friends in holiday and after working time. Thanking to kind colleagues for me, a mother having small children, I go home without overtime. I am quite satisfied with the balance of my life and work. My dreams are to grow my company to bigger size and to live together with my children in Japan, who are now in China. I believe to achieve my those dreams.
---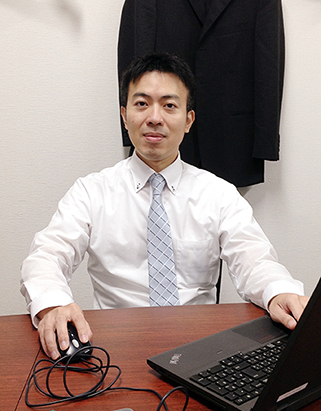 Kenji Hadano
 I used to work as an in-house SE at some IT company in my hometown Hiroshima. When Expo 2010 was held in Shanghai, I felt Chinese economy would boom so I relocated there. After the tenure at Japanese consulting firm in Shanghai, I joined Proface Systems to take charge of my career and pursue the working environment where I can make the most of my Mandarin and system development skill.
 Currently I am actively involved with system renovation project for government office. There I am required to learn the new skill called DB tuning. This project is a big challenge for me because I have gained experience in system development mainly as an in-house SE, and I need to pick up practical knowhow of development. Every single day I encounter the new findings, nonetheless, I am satisfied with taking part in this project and my company.
 If you ask me about the atmosphere about Proface Systems, I would answer anyone can express his or her ideas frankly regardless of the job title. Management in the company is very approachable and working style is far from bureaucracy. Also, you always hear foreign languages at the office but it is hard for you to find this kind of international mindset is in this industry in Japan. However, even if you don't understand foreign languages, rest assured we certainly have an appropriate role for you based on the growing hiring needs.
 In the future I hope to be in charge of offshore development project as a project manager, but for the time being I should broaden my perspective and try new things.
 In my free time, I am an avid Shogi (Japanese chess) player who possess second "dan" level. I like to go swimming , studying Mandarin and mastering other qualifications.
---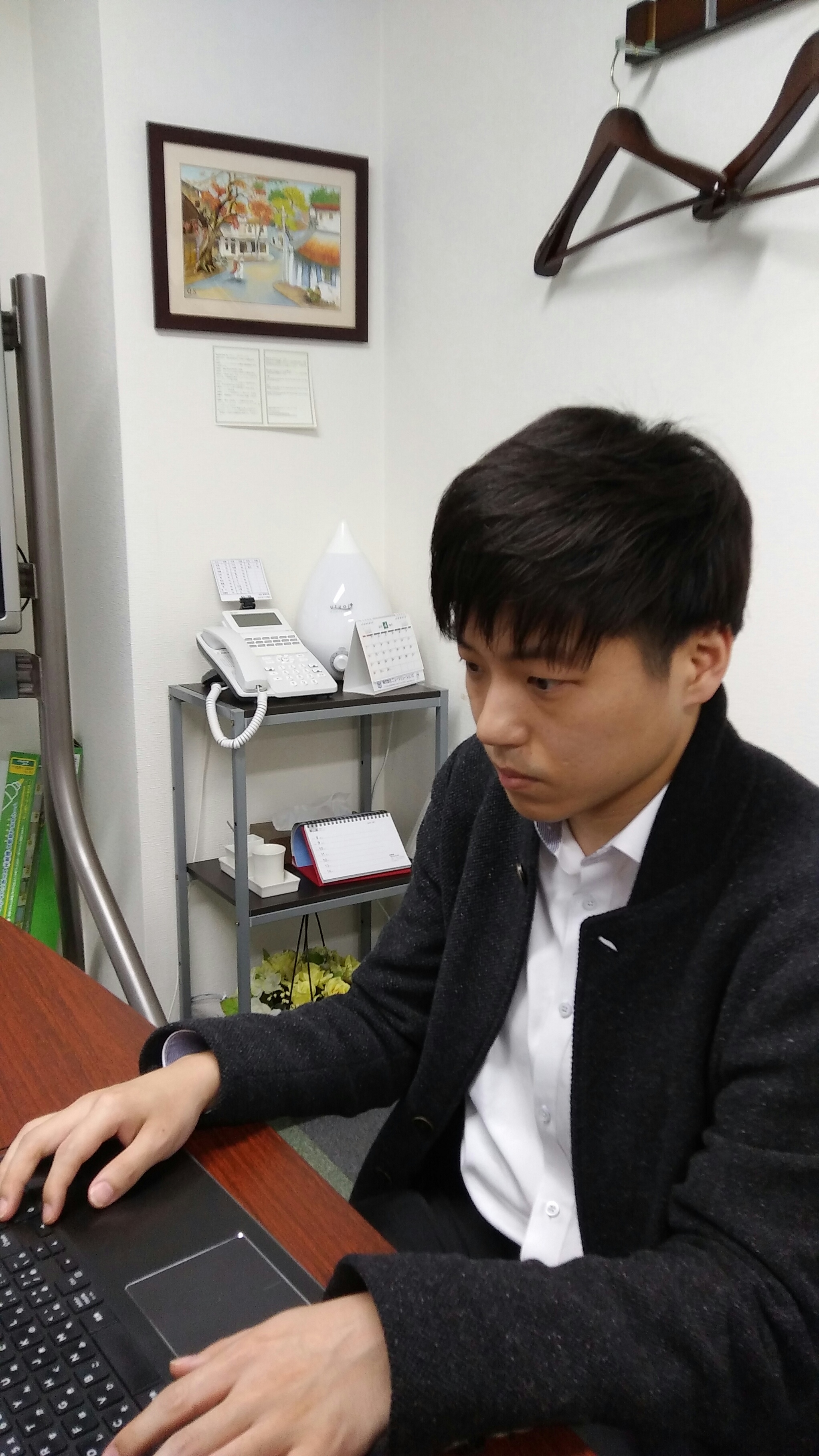 SangBeom Park
 Prior to joining Proface Systems, I worked as a salesman who is committed to sales target in a textile trading company. Although my responsibility in Korea was challenging, when I got to know the opportunity to work in Japan where I spent my college days, I decided to come here to gain the practical experience and become an excellent programmer.
 At times, I feel certain sense of difference on the culture and communication. For instance, contrary to Korean communication, Japanese honorific expression is so unique and fine tuned, in addition, there are so many characters, that I have to learn something new every day. But the colleagues in the company supports newcomers like me in all aspects, so I don't find literally any difficulties to do my work. I feel loads of opportunities develop your possibility in Japanese startups and it is all up to you. For overseas people who are looking for chances to hone your capabilities in Japan, I recommend Proface Systems.
 To analyze the character of myself, I hate to lose on anything. That is to the extent I cannot fall asleep while I have questions to be solved. When I am off the work, I try to have the relaxing time such as watching movies and reading.
 I believe the "ideal company" must have the communication with each other. When I had the interview with President Den and heard his vision, I had the strong impression of aspiration. I will keep improving anything related to my work. My personal goal for the time being is, to obtain major qualifications like Java and Salesforce as soon as possible. I believe the company will become bigger and bigger if every one of us makes a steady effort.
---