Greetings
President's greeting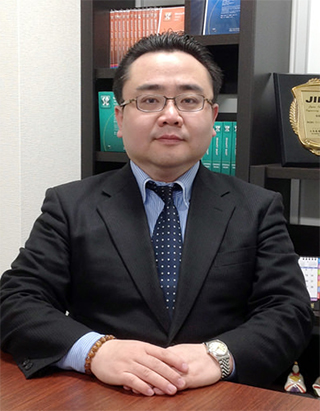 Proface Systems Co.,Ltd.
Representative Director
Kazuaki Den
 Since our establishment in 2005, we have grown together with our employees, creating a field in which they can play an active role. Over the years, we have been able to leverage our strength of global communication network, especially to help build and accelerate business between Japan and China. As a result, over the past 15 years, we have continued to do business with central and local government agencies and expanded our credibility. At the same time, through in-depth partnerships such as curriculum consultancy to Chinese universities, we have become a key player in human resource exchange between China and Japan. Thus, the field of activity of our company is expanding to the world.
 We dare to take on new challenges in our business.As a business in the new domain in the field of IoT, "Smart IoT Module" will be sent to the world as the state monitoring and maintenance terminal of the world's first electric motor construction vehicle. I think that the value of the IoT business will be demonstrated at such a place where I want to tell the fact that we are friendly to the earth to the inside and outside of the company that is also the mission of the IT industry.
 In current matured domestic economy, we are trying to tackle on a challenge that makes social communication smoother. Valueless small businesses will be surely screened out in Japan, where its productive population is sharply reduced due to the declining birth rate and aging population. It is obvious our business will also face numerous challenges once we look back on the past achievement. I strive to keep our aggressive business stance even in tough conditions and surely develop my company by changing such conditions to our chance.
 I will further continue to evolve our company boldly with our creativity and outstanding practical ability. Stay tuned for our growth.