Introduction of our product
SMART EDIT Electric book generation service
Preparation of the original e-books, on the basis of the development of customized development for my service.

What is electric book ?
The advantage of an electric book

An electric book (=electric contents) is readable on a PC, tablet device and smart phone as well as an electronic book reader. This is digital data of a book that reduce spaces to keep and weight to carry outside.

Create an electric book

This book creation needs some special tools. Many formats are defined by various vendors, such as PDF, EPUB and AZW.

Read an electric book

Software needs to be installed in your devices before you start to read. The software is provided by book stores on the Internet.

Our solution for creation and publication of electric contents

Please refer the figure on the right for detail of our solution.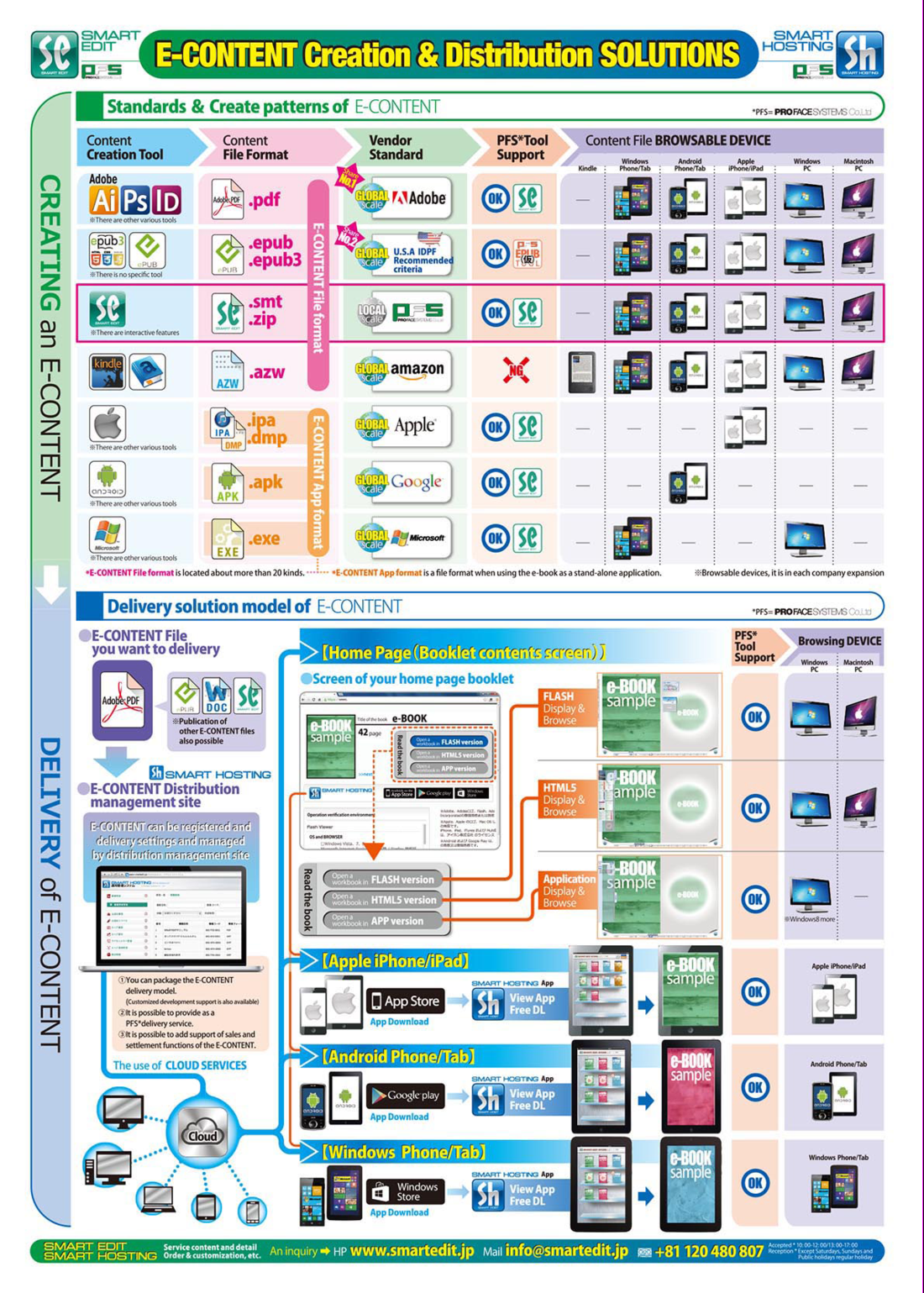 ※ You can download this figure from here
What is SMART EDIT ?
Easy creation of an electric book

Everyone can easily make an electric book for smart phones and tablet devices as well as Windows or Macintosh machine. Contents can be checked even during creation process by transferring data to devices to read via Wi-Fi.

Richer contents than ever

SMART EDIT enables to create rich contents showing animations, voices and movies as well as static image and pictures without programming. This is a new feature that other electric books do not have.

Publication

Our publication site allow users to publish electric books with various conditions.
※ Functions are different, depending on each version of SMART EDIT.
※ Some devices may not read the contents published by SMART EDIT.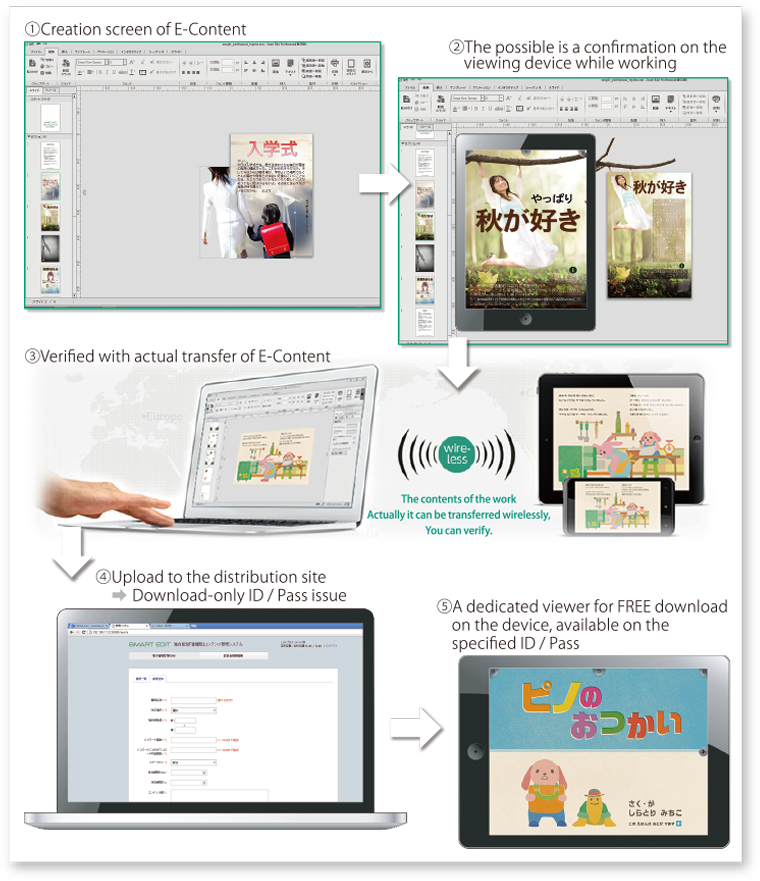 Go to product site for more details.