Greetings
Special adviser greetings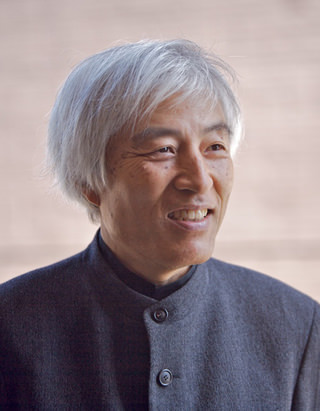 Tadao Hashimoto profile
Kyoto University Graduate.
After joining Suntory Co. Ltd., Served as information systems director, Division Planning Department Head, Plant director and product development research lab director, Business Division Director, SCM General Manager, Director, Suntory Food Industry Co. Ltd. managing director, President, Maruwayushi Co. Ltd. Executive Vice President etc.
Currently as Professor, Dean at Tama University Graduate School of Business and Information Science Department. Lifepers Co. Ltd. Representative, Doctorate of Engineering.
Expect the future of Proface Systems !
Tadao Hashimoto
High viewer ratings of "Massan", the NHK TV drama started in October 2014, are achieved with the strong mind of the manager and the brewer couple who tried brewing the first whisky in Japan with limited knowledge and information. his TV shows the case that their hope and mind to achieve their goal make their life brighter.
Many people wrongly think the Osaka tongue "Yatte minahare!" said by President Kamoi in the drama means "Yatte minasai!" in Kanto. However, I would insist that it has a sense of pushing away or responsibility based on my 30-year experience in the company.
If you response to that words by saying "my boss takes responsibility!" or "so, whether you tell me to do it or not ?", your evaluation will become down. While we often see companies suffering from bureaucratism or authoritarianism in Japan, Proface Systems is the strong company lead by Mr.Den's mind. In a strong company or active company, every employee takes actions with responsibility in contact to outside. Rather, such a company can keep active with many employees having a sense of responsibility.
I believe that Proface Systems and its member have excellent abilities to take actions based on forward-looking and free-spirited communication among people who "think by himself/herself, make team and practice". They can satisfy all customers in this century.
---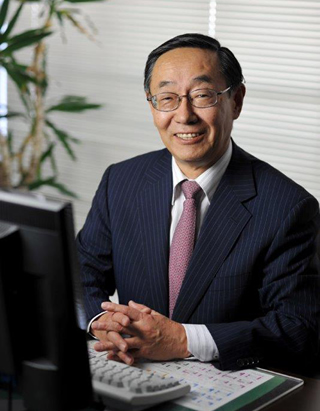 Masao Hibino profile
Kyoto University Department of Electronic Engineering Graduate.
Kyoto University Engineering Doctorate.
After serving NEC Co. Ltd., Served as Data communications business head, Manager, Transmission Business Division Manager, NEC Networks Executive Officer, NEC America president, NEC Magnus Communications Co. Ltd. President, Advisor, Representative Director of Wired & Wireless Co. Ltd. etc.
Potential power of a software venture company, Proface Systems
Masao Hibino
I have been keeping touch with entrepreneurs in Silicon Valley for nearly 30 years, based on my four-year experience there. I have been impressed by their energy since then.
Especially, I have the strongest impression on the powerful system consisting of experts to support younger people, as well as their spirit to "make dreams come true by starting a new business". I always hope to build a similar support system in Japan. But, important is excellent seeds of new business.
I believe that Proface Systems, the team led by Mr. Den, is more excellent seed among the venture businesses that I support. I am very sympathetic with Mr. Den's leadership and firm thinking way. Especially, this team has a global view due to its strong relationship with China. Their potential can function in China, ASEAN and South Asia, while its main market is still in Japan. I support the team in all aspects as I believe the growth of this company means a lot to Japanese economy as well as society.
---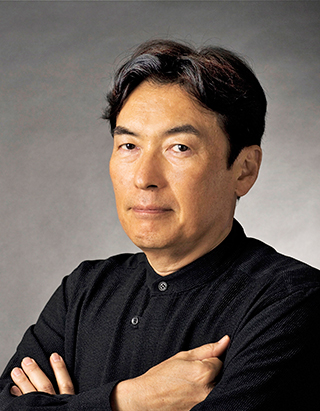 Kouhei Musha profile
Tama Art University Graduate.
After establishing Design project Co. Ltd., Held Board chairperson of the NPO corporation Color Universal Design organization, Design adviser for Tokyo Metropolitan Small medium business promotion corporation, Adviser for Ibaraki Prefecture Hitachinaka Techno Center, Vice President JDB (Japan design business cooperative), Fair Trade Committee, Subcontract improvement proposal committee (design industry East Japan representative), and Meisei university school design department part-time lecturer.
Send cheers to the spirit to challenge.
Kouhei Musha
On 17-July, 2012, I met Mr. Den at a cross-industrial group meeting of Tokyo for the first time, when I joined as the design advisor of Tokyo Metropolitan Small and Medium Enterprise Support Center. With that relation, I got involved in the development project as an advisor for branding and its design.
I believe project will make a significant contribution in various scenes in society as a communication tool "to share delicate messages with each other", that is originated from Mr. Den's experience.
The management including Mr.Den have a strong mind to tackle social issues. Their "honesty, politeness, kindness and thoughtfulness, that are parts of potentials of Proface Systems, will generate a vitality for further growth.
Proface Systems is a very diligent team to obtain a solid reliance and continuously improve their services. I heartily yell to their spirit to challenge.