Internship
Two internships were held between 21 August 2017 and 28 September 2017.One is Japanese and the other is Thai.The development of the system in the company, the customer firstIn charge of the trouble,and feel that I am "working" through my actual work.We received awareness that we do not usually notice, and it became meaningful.In addition, we gave thanks from General Association Japan-Thailand Economic Cooperation Association.
Impressions of internship students (August 21, 2017 – September 28, 2017)
Nitty · Liquitano Park: Yasukuni Institute of Technology fourth grade
 I learned a lot about my work. WBS has also become a study. It is very useful. I also did something I have not done yet. I came to Japan this time has become a good experience. I am indebted to you for a month. Thank you very much.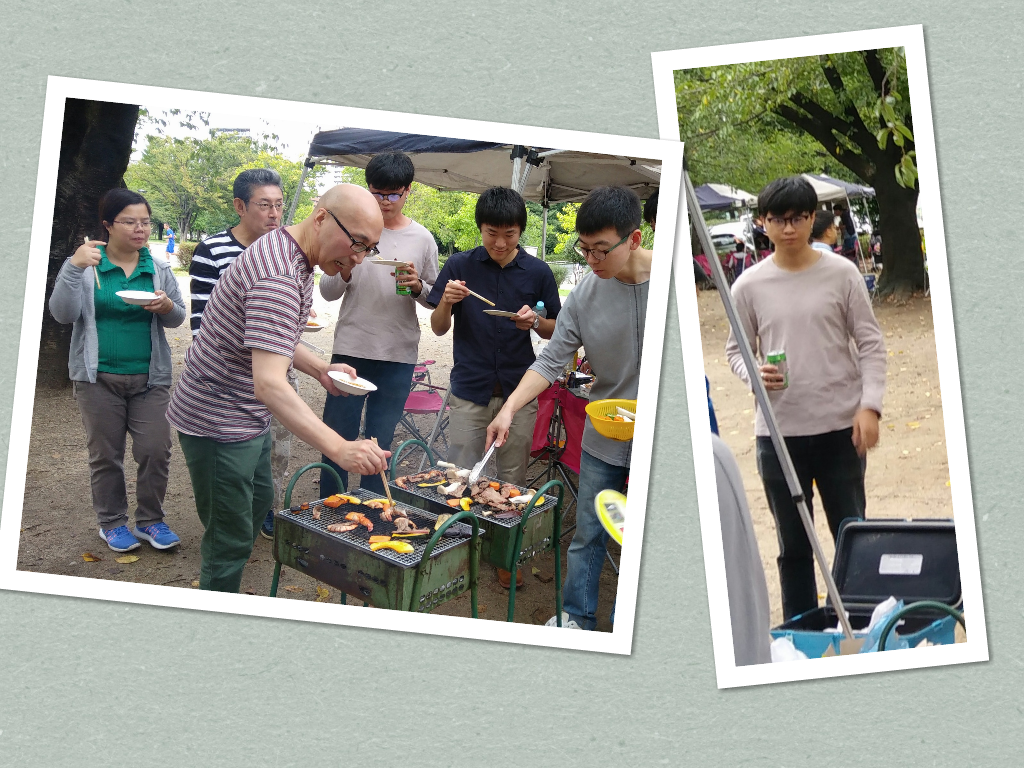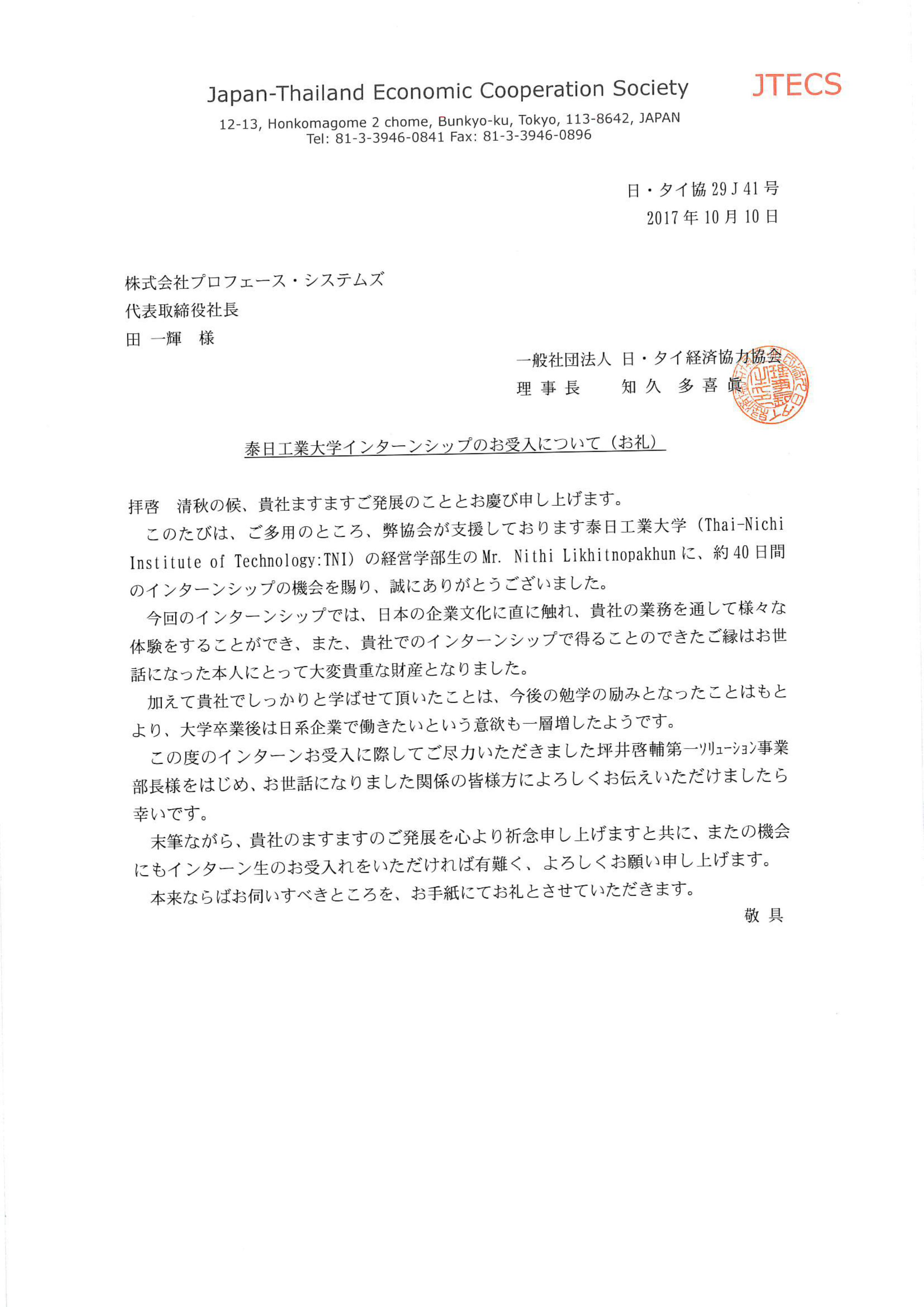 Sakamoto: Tokyo University of Information Studies 3rd grade
 Unlike part-time job, I heard that I do the same thing as my job after work I was worried but gradually faded, unlike the atmosphere and exchanges at my workplace I imagined, very bright, with anyone casually It was a place to be spoken to. It is a really good workplace that teaches me carefully as long as I do not understand, it has become a very good experience for me.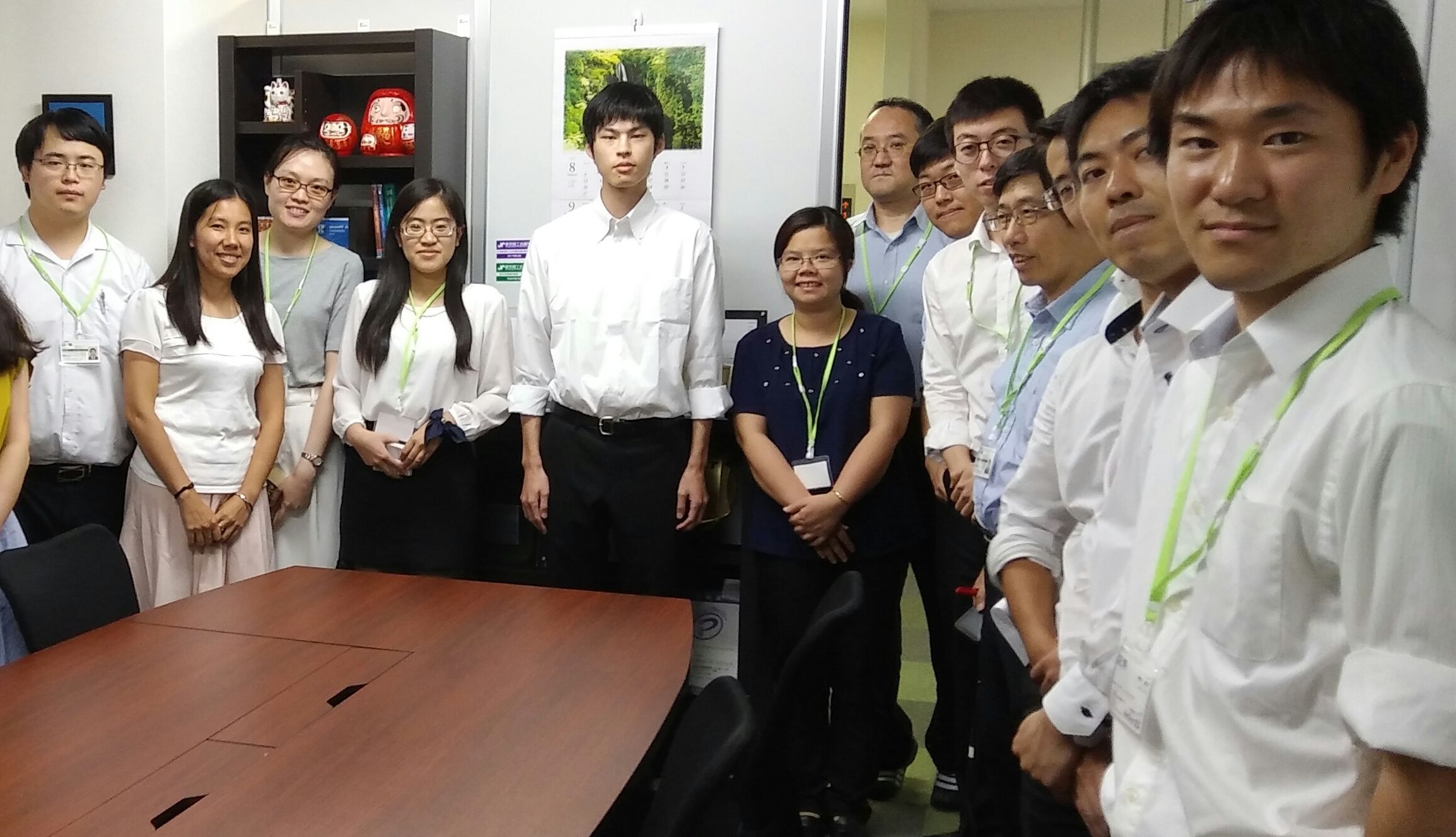 2016 March 7th ~ 24th, we participated internship program, which we could learn a lot about the job. We also had a chance to think about our future career, and understand which we skill should improve in order to be successful in future.
Internship impressions (March 7 – 2016 ~ March 24, 2016)
ShūHiroshiKin:3 year university
 Learning about the business culture and IT knowledge at Proface System are the wonderful experience to me. Receiving a lot of guidance from senior during the internship, I was able to training in very family atmosphere.
KōJie:3 year university
 In the interview with president, he helped me to define my own future objectives and what I have to do to archive them. I learned and be motivated a lot from him.
RyūYoKa:3 year university
 Not only IT knowledge I was leaned about the social manners and rules also, such as communication skill. I was able to spend a useful and fun internship while learned a lot things.
SunKai:3 year university
 We realized the importance of time management. In addition, communication skill in IT companies is also focused, it is important to ask others when you don't understand something, instead of making up that you understood it.