Staff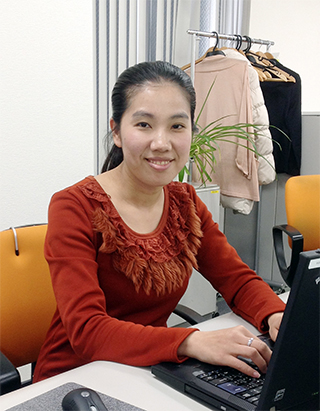 Reiki Chin / Solution Division 3
 I came from China to study in Japan and majored business economics in Master degree. I entered to our company by chance. Now, I am in charge of sales and sales support. I was surprised that the employees are full of aspire, while we are still a small company.
 The company's development project, our original package software, could not have been developed by us if our company was just normal software development company. Regardless of the size of our company, our highly motivated employees succeeded in the development. That realized diversified business and stabilized the direction of our company. Some of employees suggested the development of original product on a volunteer, seeing current unpredictable conditions such as big earthquake or Lehman's fall.
 I sometimes feel culture gaps between Japan and China. But, it is natural that opinions are different each other due to different working custom between Japan and China. I always see things from customer point of view, and contact them with an attitude as a representative of our company. My company policy is to respect each employee's strong point and believe his/her ability. But also, we know that we should take a responsibility when we are trusted.
 I try to keep relaxed time spent with my family and friends in holiday and after working time. Thanking to kind colleagues for me, a mother having small children, I go home without overtime. I am quite satisfied with the balance of my life and work. My dreams are to grow my company to bigger size and to live together with my children in Japan, who are now in China. I believe to achieve my those dreams.
---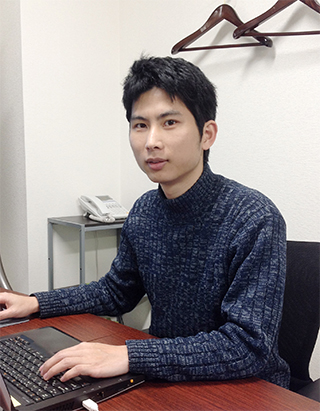 Tadashi Sakai / Solution Division 1
 The strong point of my company is to keep its active stance with stable management basis. I did not expect to find the company I wanted to enter in the depression affected by Lehman's fall. But, this company upset my that thought surprisingly.
 Our company is still just a company with small number of members and with various insufficient things. This condition makes the atmosphere to develop employees' ability and skills enough more strongly than other companies. The attitude to find strong points of members willingly is important.
 Of course, we can find no perfect company and we surely still have points to be improved. My preference is to develop systems inside our office rather than to stay in customers' site after we get more reputations from customers.
 I utilize available time and holidays for studying to get more skills for work. This kind of effort can help me increase my values. But, an effort in a wrong direction does not lead to good results. I should make efforts in a right direction consistently. This is my motto.
---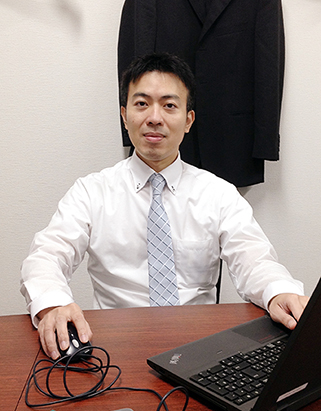 Kenji Hadano / Solution Division 1
 I used to work as an in-house SE at some IT company in my hometown Hiroshima. When Expo 2010 was held in Shanghai, I felt Chinese economy would boom so I relocated there. After the tenure at Japanese consulting firm in Shanghai, I joined Proface Systems to take charge of my career and pursue the working environment where I can make the most of my Mandarin and system development skill.
 Currently I am actively involved with system renovation project for government office. There I am required to learn the new skill called DB tuning. This project is a big challenge for me because I have gained experience in system development mainly as an in-house SE, and I need to pick up practical knowhow of development. Every single day I encounter the new findings, nonetheless, I am satisfied with taking part in this project and my company.
 If you ask me about the atmosphere about Proface Systems, I would answer anyone can express his or her ideas frankly regardless of the job title. Management in the company is very approachable and working style is far from bureaucracy. Also, you always hear foreign languages at the office but it is hard for you to find this kind of international mindset is in this industry in Japan. However, even if you don't understand foreign languages, rest assured we certainly have an appropriate role for you based on the growing hiring needs.
 In the future I hope to be in charge of offshore development project as a project manager, but for the time being I should broaden my perspective and try new things.
 In my free time, I am an avid Shogi (Japanese chess) player who possess second "dan" level. I like to go swimming , studying Mandarin and mastering other qualifications.
---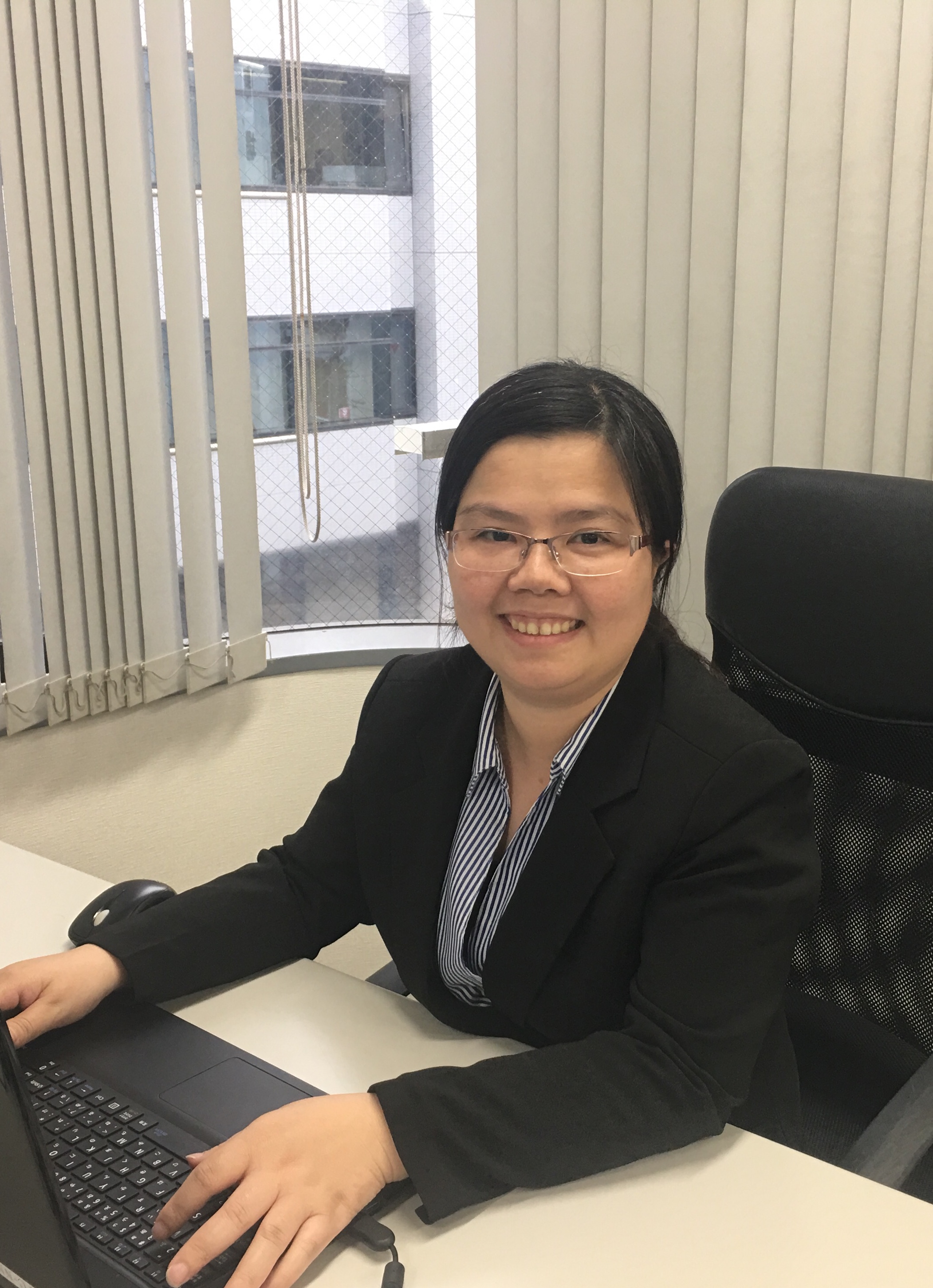 Luong Nhu Huynh/Solution Division 1

 After graduating from university in Vietnam,I have been in financial,sales,education etc system development for Japan for 11 years.After leaving the achievement in system development,I came to Japan on May 1, 2017.Until then, I've only been to Japan twice and I've been in Japan for a few months when the system was released.business trip.

 I got interested in Japan while experiencing Japanese system development,I strongly want to work in Japan.Another reason is that I wanted children 6 and 2 to receive Japanese education.

 After joining the company, there were people of other nationalities, I was a little puzzled about the cultural difference, but now,Toward one goal of "system development and subsequent delivery", in Japanese While utilizing communication, members of other nationalities can be put together,I am given a challenging task.

 Since I have accumulated a lot of PM experience in Vietnam, taking advantage of this experience,Today, PM project in contract development system and project in government development system development work.I am in charge of administrative work etc.

 Although our company is still a small company, trusting previous work experience and doing important work Leave it to me, I also feel that it is a company that gives me the opportunity to skill up.

 In the future, we will aim at PM work in large-scale system development in Japan, making full use of PM experiences so far.To that end, day-to-day operations are always thinking about possible action schedules without overtime.

 If you find a part that is likely to be risky, we will consult with customers as soon as possible to take measures.I am keeping in mind.

 I still have two small children, so it is difficult to balance work with my family,A few years later, in order to obtain IT certification in Japan so that you can leave a big job,I am continuing my studies on a daily basis.I have a holiday with my friend in Vietnam in Japan and I'm going out with my family.I am eating and having information exchange so that I can spend a meaningful life in Japan and enjoying my holiday.